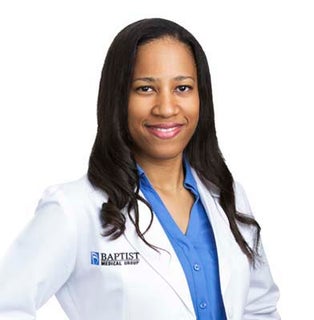 ---
Biography
Dr. Neilia-Kay McGill is a double board-certified physician in internal medicine and rheumatology. She is a caring and experienced physician who specializes in diagnosing and treating conditions and diseases affecting the joints, muscles and bones. She welcomes new patients.
Medical Degree
University of the West Indies (MBBS)
Mona, Jamaica
Cardiff University, (M.Sc.)
Wales, United Kingdom
Residency
Howard University Hospital
Washington, D.C.
Fellowship
University of Pennsylvania
Philadelphia, PA
Board Certification
American Board of Internal Medicine
American Board of Internal Medicine - Rheumatology
Clinical Specialties
Arthrocentitesis
Steroid Joint Injections
Joint Injections with Viscosupplements.
Medical Interest
General Rheumatology
Professional Memberships
American College of Rheumatology
American College of Physicians
Caribbean Dermatology Association
Meet Your Doctor
What about your line of work do you find most rewarding and why?
Improving function and quality of life and enabling patients to get back to doing the things they love and enjoy.
How would a patient describe you?
Patient, easy to talk to, and always taking the time to explain the diagnosis and treatment plan.
In your opinion, what's the most important factor in a doctor-patient relationship?
The most important factor in a doctor-patient relationship is the ability to have openness and transparency. Trust and working together as a team to improve positive outcomes.
What do you find most encouraging about the work you do?
I feel encouraged by seeing my patients do well and have long, active and happy lives.
What are your top priorities with every patient you see?
Ensuring patients understand the diagnosis, treatment options and plan moving forward as we work together.