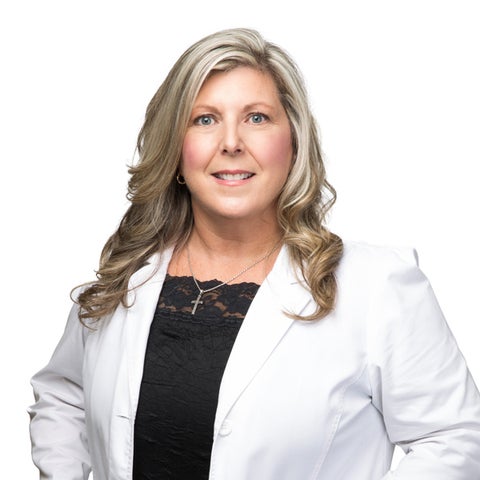 ---
Biography
Pat Hill, APRN, is an experienced nurse practitioner who provides care to patients at Baptist Medical Group Family Medicine & Specialty Care – Pace. She welcomes new patients and walk-ins.
Medical Education
Master in Nursing
Old Dominion University
Norfolk, VA
Certifications
American Nursing Credentialing Center
Clinical Specialties
Geriatrics
Hospice
Meet your Doctor
What led you to choose your focus of medicine?
I love the idea of providing care to people across their lifespan.
What about your line of work do you find most rewarding and why?
Being able to help patients that need care provided in a home visit.
What is something about you that only your patients would know?
I will always be available to them for their needs.
How would a patient describe you?
Compassionate and happy in my career.
What's your proudest moment as a health care provider?
I am proud of the people I work with every day. We are a great team.
In your opinion, what's the most important factor in a provider-patient relationship?
Good communication.
What can a patient expect when they have you as a provider?
My time.
What are your top priorities with every patient you see?
Helping them get to the problem they are having and helping them find a resolution.
Describe one of the top ways you ensure each patient receives the quality, personal health care he/she deserves.
Giving them my time and communicating our mutual expectations.