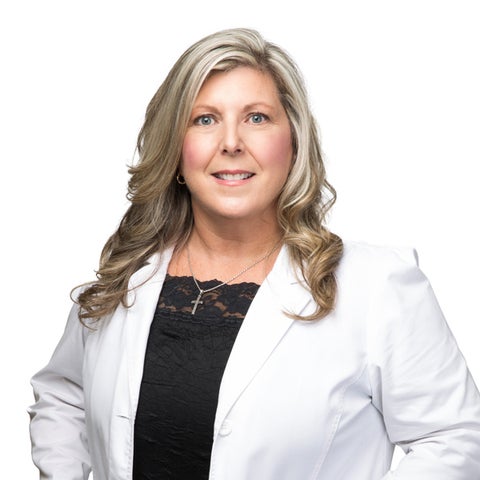 ---
RATINGS & REVIEWS
The provider star rating is calculated using patient reponses to the five care provider questions in our patient satisfaction survey. Below you can see the provider's star rating and the number of his or her patients who have provided feedback.
4.9
Provider discussed treatment options
---
4.9
Provider showed concern
---
4.9
Provider explained things clearly
---
4.9
Provider included you in decisions
---
4.9
Likelihood of recommending this provider
---
---
Comments
3/21/2022
Good
---
3/17/2022
Pat Hill is very capable, caring, and listens
---
3/09/2022
Very good
---
3/09/2022
Ms Pat and her staff are wonderful.
---
3/03/2022
Pat Hill is without question the best doctor or practitioner I have ever encountered.
---
3/03/2022
If she's taking new patients I would certainly recommend her.
---
2/25/2022
Good
---
2/24/2022
I truly feel hat Pat Hill listens to what I say and genuinely cares about me and my overall health.
---
2/19/2022
Pat Hill is fabulous
---
2/10/2022
Ms. Hill and [...] and staff have been very thorough in helping determine my next step with an issue I have been dealing with since early [...].
---
2/10/2022
Pat Hill has the best disposition. She is friendly,knowledgeable, sincere and professional. Im am so grateful to have her as a partner with my health. I will be sending recommendations her way.
---
2/09/2022
After having the same doctor for 30 years I was concerned with having to find a new one. Dr Hill quickly helped me feel comfortable with the change.
---
2/02/2022
Patricia Hill is a asset to Babtist hospital, very professional!!!
---
Biography
Pat Hill, APRN, is an experienced nurse practitioner who provides care to patients at Baptist Medical Group Family Medicine & Specialty Care – Pace. She welcomes new patients and walk-ins.
Medical Education
Master in Nursing
Old Dominion University
Norfolk, VA
Certifications
American Nursing Credentialing Center
Clinical Specialties
Geriatrics
Hospice
Meet your Doctor
What led you to choose your focus of medicine?
I love the idea of providing care to people across their lifespan.
What about your line of work do you find most rewarding and why?
Being able to help patients that need care provided in a home visit.
What is something about you that only your patients would know?
I will always be available to them for their needs.
How would a patient describe you?
Compassionate and happy in my career.
What's your proudest moment as a health care provider?
I am proud of the people I work with every day. We are a great team.
In your opinion, what's the most important factor in a provider-patient relationship?
Good communication.
What can a patient expect when they have you as a provider?
My time.
What are your top priorities with every patient you see?
Helping them get to the problem they are having and helping them find a resolution.
Describe one of the top ways you ensure each patient receives the quality, personal health care he/she deserves.
Giving them my time and communicating our mutual expectations.