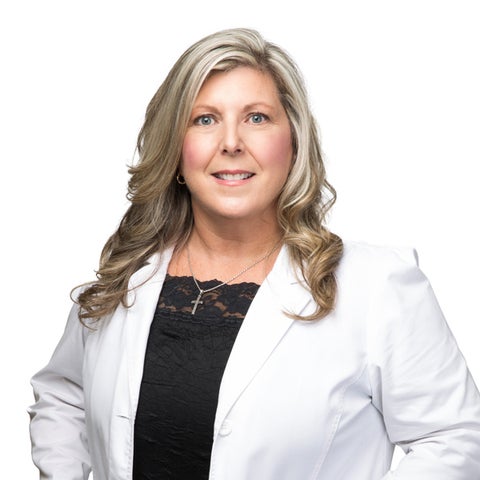 ---
RATINGS & REVIEWS
The provider star rating is calculated using patient reponses to the five care provider questions in our patient satisfaction survey. Below you can see the provider's star rating and the number of his or her patients who have provided feedback.
4.9
Provider discussed treatment options
---
4.9
Provider showed concern
---
4.9
Provider explained things clearly
---
4.9
Provider included you in decisions
---
4.9
Likelihood of recommending this provider
---
---
Comments
3/10/2023
Pat Hill is by far the best medical provider you have. She is very caring,compassionate, extremely knowledgeable.I am grateful for her. She saved my life.
---
2/19/2023
First visit with PA Hill and I'd definitely see her again!
---
2/17/2023
Love Patricia Hill!
---
2/11/2023
Pat is one of the best. She is thorough and listens well, the. Seeks to find options while including me on the recommendations.
---
2/09/2023
VERY PLEASED WITH THE CARE BY PAT HILL. THANK YOU!!
---
1/28/2023
Pat Hill is awesome. She is kind, compassionate, skilled, and listens.
---
1/27/2023
Pat Hill always listens and is knowledgeable. Her personality is wonderful and appreciated.
---
1/16/2023
Best "doctor" I have ever had! Addresses all concerns and actually listens!!!
---
1/06/2023
She was excellent!!!
---
12/02/2022
I am very pleased with the service and care I'm provided
---
12/02/2022
Patricia Hill is by far the most caring, professional, and takes her position serious. I wouldn't trust my health care to no one else.
---
11/25/2022
Wonderful provider! She is very knowledgeable and listens to you. I always recommend her.
---
11/20/2022
Pat Hill has my best interest..I trust her!
---
11/14/2022
I love Pat Hill!!!
---
11/07/2022
Seen Pat Hill was super nice took her time when I had questions. She answered. Just a wonderful person.
---
11/07/2022
Please see my previous praise for Nurse Practitioner Pat Hill.
---
10/20/2022
Pat Hill was very helpful. She has worked with me before. I value her advice on my medical condition outside of the reason I saw her for yesterday.,
---
10/15/2022
I am thankful Ms. Hill asks the questions needed to make a proper decision for my care.
---
10/13/2022
Pat Hill always discusses treatment options with me. I ask many questions and she always answers in an honest and professional manner. She lets me know it is up to me to make decisions about my health.
---
10/12/2022
Pat Hill is ABOVE excellent!!!She truly cares, listens to your questions, answers them with complete knowledge, and makes you feel completely comfortable.
---
Biography
Pat Hill, APRN, is an experienced nurse practitioner who provides care to patients at Baptist Medical Group Family Medicine & Specialty Care – Pace. She welcomes new patients and walk-ins.
Medical Education
Master in Nursing
Old Dominion University
Norfolk, VA
Certifications
American Nursing Credentialing Center
Clinical Specialties
Geriatrics
Hospice
Meet your Doctor
What led you to choose your focus of medicine?
I love the idea of providing care to people across their lifespan.
What about your line of work do you find most rewarding and why?
Being able to help patients that need care provided in a home visit.
What is something about you that only your patients would know?
I will always be available to them for their needs.
How would a patient describe you?
Compassionate and happy in my career.
What's your proudest moment as a health care provider?
I am proud of the people I work with every day. We are a great team.
In your opinion, what's the most important factor in a provider-patient relationship?
Good communication.
What can a patient expect when they have you as a provider?
My time.
What are your top priorities with every patient you see?
Helping them get to the problem they are having and helping them find a resolution.
Describe one of the top ways you ensure each patient receives the quality, personal health care he/she deserves.
Giving them my time and communicating our mutual expectations.