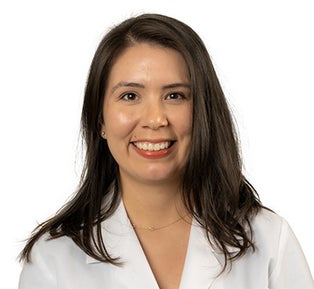 ---
Biography
Sarah Gaudiosi is a board-certified physician assistant in gastroenterology. She offers quality care to patients on the Gulf Coast and is welcoming new patients at several office locations.
Medical Degree
Master's, University of Oklahoma Health Science Center
Oklahoma City, OK
Oklahoma State University
Stillwater, Oklahoma
Certification
National Commission on Certification of Physician Assistants
Memberships
American Academy of Physician Assistants
Florida Academy of Physician Assistants
Clinical Specialties
General Gastroenterology
Hepatology
MEET THE PROVIDER Q&A
What led you to become a doctor or choose your focus of medicine?
I was always called to help others and my love of science led me to medicine. Once I started in Gastroenterology, I realized I was interested in the specialty and truly enjoyed educating and treating patients with GI conditions.
What about your line of work do you find most rewarding and why?
I enjoy helping the patient understand a diagnosis or treatment plan by taking the time to explain the process thoroughly and answering all their questions.
What is something about you that only your patients would know?
I will always go above and beyond to make sure you do not leave confused and you feel like I have done the best of my ability to help you.
How would a patient describe you?
Compassionate, Detailed, Patient
What's your proudest moment as a physician assistant?
When I get a hand written note saying I have made a difference in someone's health
In your opinion, what's the most important factor in a doctor-patient relationship?
Mutual respect and trust
What can a patient expect when they have you as a physician assistant?
I will walk in the room already knowing as much as I can about you to be prepared for your visit.
What do you find most encouraging about the work you do?
There is so much of Gastroenterology that is about preventative care.
What are your top priorities with every patient you see?
To listen and have them leave feeling better than when they came in.
Describe one of the top ways you ensure each patient receives the quality, personal health care he/she deserves.
Good communication