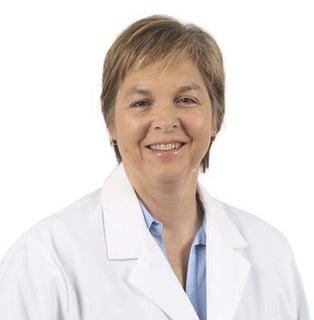 ---
RATINGS & REVIEWS
The provider star rating is calculated using patient reponses to the five care provider questions in our patient satisfaction survey. Below you can see the provider's star rating and the number of his or her patients who have provided feedback.
4.9
Provider discussed treatment options
---
4.9
Provider showed concern
---
4.9
Provider explained things clearly
---
4.9
Provider included you in decisions
---
4.9
Likelihood of recommending this provider
---
---
Comments
11/14/2022
Ms. Ellis took time to listen to my concerns. She asked me questions and actually listened to my answers, and developed a treatment plan based on our conversation. She was professional, respectful, and kind.
---
11/13/2022
I would not trade my doctor for any other doctor. She has listen to my concerns, made recommendations and checks everything out
---
10/21/2022
Sheri Ellis is an excellent provider. Better than most doctors I have been to.
---
10/18/2022
I recommend her to everyone
---
10/13/2022
I was looking for a doctor that listened and engaged with me. This is it.
---
10/08/2022
Well informed.
---
9/28/2022
Sherri Ellis is really great. Listens and cares!
---
9/25/2022
Good
---
9/21/2022
Sherri is wonderful.Smarter than some Drs I worked for.
---
9/07/2022
I'm 67 years old and haven't had better care,explanations, follow up and help to the right specialists! Sherri Ellis and her staff are outstanding! Thank you
---
9/01/2022
Wonderful Provider and staff. Very comfortable environment and would highly recommend this practice.
---
8/31/2022
I always recommend Sherri Ellis.
---
8/18/2022
As good as it gets
---
8/11/2022
I have already recommended Sherri Ellis to friends who now use her as their primary, and they are as pleased as I am with her professionalism and with her level of care.
---
8/11/2022
Sherri Ellis us a true medical professional whose eyes are always on her patients, me included. She's simply the very best!
---
8/08/2022
Sherri Ellis is great!
---
7/27/2022
Sherri Ellis and her staff are outstanding! They took good care of me.
---
7/27/2022
Very Caring
---
7/10/2022
Very happy with my PA Sheri Ellis
---
6/29/2022
Very good
---
Biography
Sherri Ellis a family nurse practitioner who specializes in the health of families. She offers care to patients starting at 5 years of age at Baptist Medical Group Primary Care - Perdido.
Medical Education
Southeastern Louisiana University
Masters of Science in Nursing
Certifications
Adult Nurse Practitioner, AANP
Family Nurse Practitioner, AANP
Advanced Cardiac Life Support
Basic Life Support