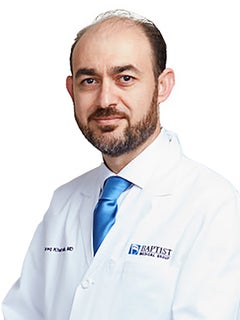 ---
Biography
Dr. Tareq Khairalla is a highly experienced, double board-certified, endocrinologist. Dr. Khairalla works hard to care for adults who suffer from endocrinological disorders that include hormones, metabolism and diabetes. He currently welcomes new patients.
Medical Degree
The University of Jordan
Amman, Jordan
Residency
Henry Ford Health System
Detroit, MI
Fellowship
Henry Ford Health System
Detroit, MI
Certification
American Board of Internal Medicine
American Board, Endocrinology and Metabolism
Memberships
American Medical Association
The Endocrine Society
American Diabetes Association
American Association of Clinical Endocrinologists
Clinical Specialties
Diabetes
Thyroid
Osteoporosis
Pituitary and adrenal disease

Meet your Doctor
What about your line of work do you find most rewarding and why?
It is seeing patients improve over time and feeling good about their health.
What is something about you that only your patients would know?
They know that my philosophy is to become their partner against their illness.
How would a patient describe you?
I have heard patients tell me I'm thorough, caring and a good listener.
What are your top priorities with every patient you see?
Safety always comes first. I also like to see not only my patient's numbers being better but also that they feel better.
Describe one of the top ways you ensure each patient receives the quality personal health care he/she deserves.
Medicine is continually evolving; I try to keep up with the current guidelines to advances in research in endocrinology.
Is there anything more or extra you would like prospective patients to know about you?
I will always be on your side.