Baptist Health Care Charts Course for the Future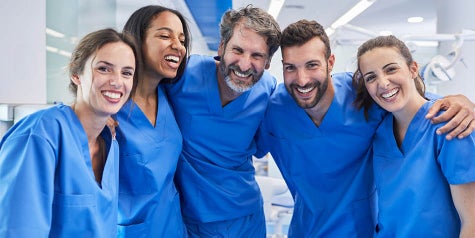 - 5/13/2019
Helping people throughout life's journey is the Baptist Health Care Mission. It's our ministry and our reason for being.

Baptist Health Care's humble beginning was born at the home of Dr. Sidney Kennedy in 1939. Members of the First Baptist Church of Pensacola gathered there after a young local woman died in childbirth. The group's sobering realization was that if access to better care had been available -- a more modern hospital -- her tragic death likely would have been prevented. With the weight of that knowledge and determination to make a change, the group began the journey to bring better care to the area.

Our region has grown and changed dramatically over the years. And as an essential and steadfast member of the community, Baptist grew and changed as well. Our not-for-profit, locally owned organization now serves much of northwest Florida as well as locations throughout the nation. We are one of the largest employers in the community, and our team members provide services through our varied offerings:
· Hospitals and medical parks
· Urgent care and walk-in care
· Andrews Institute Orthopaedics & Sports Medicine
· Provider networks with more than 250 employed physicians and advanced practitioners
· Lakeview Center behavioral health medicine and substance abuse treatment
· FamiliesFirst Network child and family protective programs
· Global Connections to Employment job services for people with disabilities

Our founders had a bold vision for the future, and that legacy has guided us throughout our history. That faithful commitment to serve then and now inspires the actions made by thousands of team members every day to serve people throughout life's journey.

We are the trusted partner for improving quality of life for our community because we are the community. For that reason, Baptist will remain anchored in our mission of helping people and committed to the future by charting a course to assist those who need us.

Learn more about us.

Categories:
---
Related Articles: