Navigating a Breast Cancer Diagnosis: Rachel's Story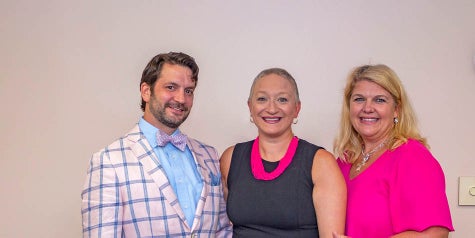 Four words that can change your life in an instant are "You have breast cancer." These are words that none of us wish to hear, but many of us are faced with or know someone who has been or may be going through it now.

Rachel K. heard that phrase last December, and in her case it was stage two invasive ductal adenocarcinoma. She heard this life changing statement just five days before Christmas. That was not how Rachel envisioned her holiday celebrations.

"It was the most devastating moment of my life because I did not know what to expect," said Rachel. "My first thought was about my family – my two children and my husband and how it was going to affect them. My second thought was wondering what the next steps for me would be."

The Baptist Health Care team knows that cancer treatment details and options can often become overwhelming along with the emotional strain of the diagnosis. That's why patients like Rachel and others have immediate, easy access to resources through Baptist's breast health navigation program.

After Rachel learned of her breast cancer diagnosis, the women's imaging department connected her to Kelly Ward, MSW, CN-BM, who served as her breast health navigator. Kelly is an experienced social worker who holds special certification as a breast management navigator. Her role was to serve as Rachel's consistent point of contact, assessing her physical, psychological and social needs, making sure her desired care plan happened timely and efficiently.

"Kelly called me the day I found out and was my immediate supporter," said Rachel. "She had a good ear and listened to my concerns. We went over all my questions and every little detail, things like when my hair was going to fall out and what I could expect with my hot flashes. She found answers for me and followed through on everything."

A friendly face and a compassionate heart – these are the primary traits of the Baptist breast health navigator and why the navigation program exists. For patients like Rachel, Kelly is that trustworthy, helpful person who supports her throughout the entire breast cancer experience.

Treatment for breast cancer patients will vary. Some may include surgery, chemotherapy, radiation therapy or hormone therapy. The timing and frequency of these treatments must be carefully scheduled to provide optimum results.

Rachel chose to take aggressive action for her health – to have a bilateral mastectomy with reconstruction after her test results showed a breast cancer recurrence risk score of 25, which is right on the edge for high risk of the cancer to return. Rachel also has a family history of breast cancer, including her mom, aunt and two great aunts who have all had it.

For Rachel's care plan, she first worked with Pamela Schurman, D.O., a board-certified general surgeon along with a plastic surgeon to perform her bilateral mastectomy. In addition, Rachel's physician, Nicholas Drake, M.D., a fellowship-training oncologist with Baptist Medical Group – Oncology, carefully assessed and coordinated Rachel's diagnosis and treatment plan by offering options that he felt was in her best interest.

"Dr. Drake assured me that he would be there for me every step of the way, and he was," said Rachel. "He went to great lengths to ensure I understood my treatment plan and stayed strong and healthy throughout the process."

Rachel had surgery on Jan. 21, 2019 and then completed six chemotherapy treatments between February and May. Each treatment took about three to four hours. Every treatment affected Rachel's body differently, and Kelly helped her through each one.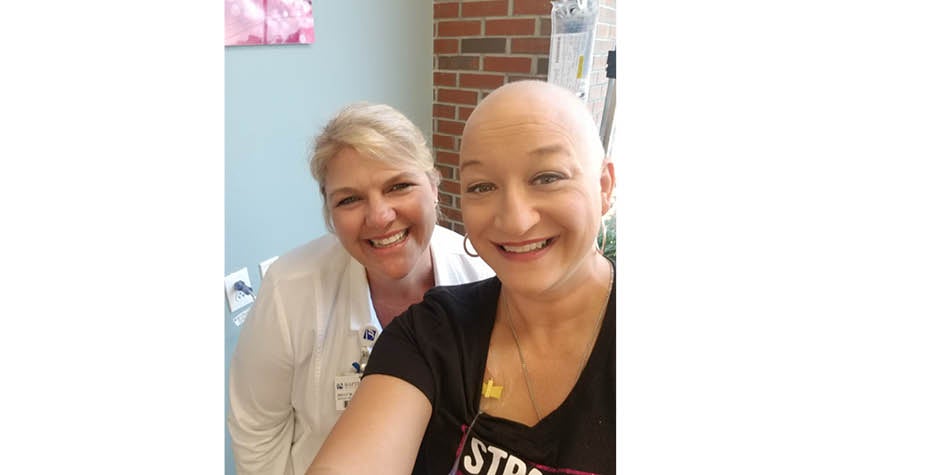 "Dr. Drake, Kelly and everyone on the Baptist Infusion Center team was so compassionate. I always felt I was in good hands and the number one priority. My care team was so engaged with me and invested in my health."

Rachel said she had so many wonderful people in her life at that time to help her through that dark and uncertain time. She turned to prayer and her faith and learned to let others give her strength when she felt she had little to none on certain days.

"I didn't realize how loved I was by everyone and how I affected all those around me. The hardest part was losing a part of me and my strength. I was very strong physically and mentally before my diagnosis, the person you'd find exercising daily and encouraging others to be healthy. I lost some of that but I'm feeling stronger and more like me again. I learned to lean on others when I needed it. I also realized that I'm my own best health advocate, and I have to take my health seriously."

Kelly checks in monthly with Rachel on how she's feeling since her treatments. Since Rachel's cancer was estrogen-receptor positive, she worked out a care plan for the next five years with Dr. Drake and Kelly who will continue to monitor her health.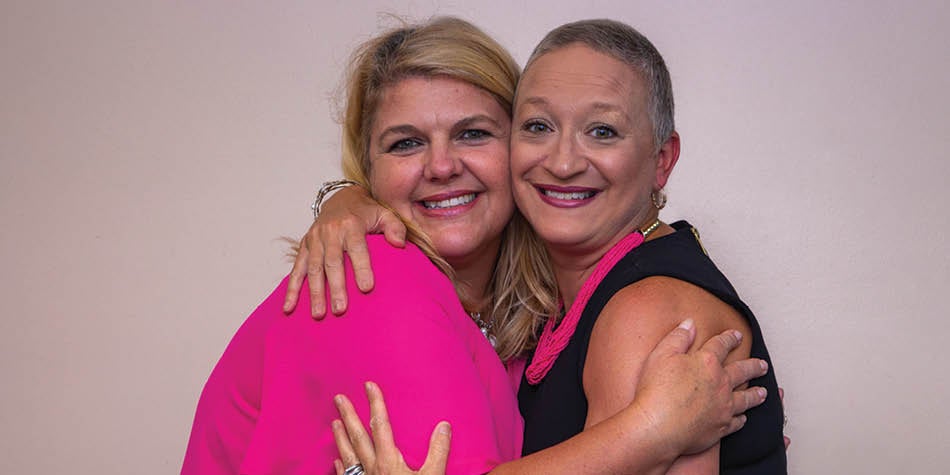 Rachel shared her personal experiences because she feels compelled to help spread awareness and advocate for early detection. She encourages others to stay on top of their health, know their family history and keep up with recommended screenings such as mammograms. Reflecting on her journey, Rachel finds hope and strength. She shared these words the day after her diagnosis as she prepared for her morning run, and they still ring true today: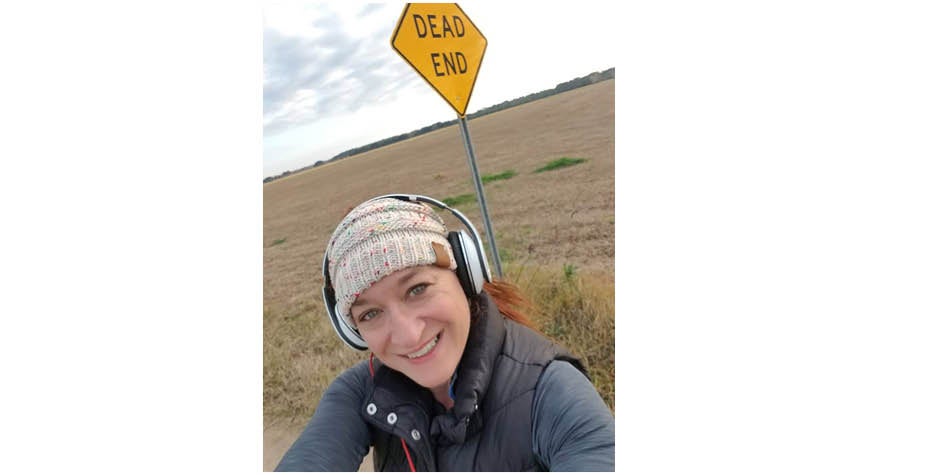 "When life gives you the world's largest amount of lemons, you wake up the next day, put on your running shoes and figure out how to make lemonade! It is my journey. There are no dead ends."

Baptist is Here to Support You In Your Time of Need
Patients are not alone when it comes to treating cancer. The Baptist team will help you in your life's journey, even when that journey takes an unexpected detour into a cancer diagnosis and treatments. For more information about cancer support services at Baptist, call 850.469.7462. Let us take care of you and support you in your time of need.

For more information on Baptist Medical Group – Hematology Oncology, call Baptist Medical Group at 850.437.8600 or visit their site.