Staying Hydrated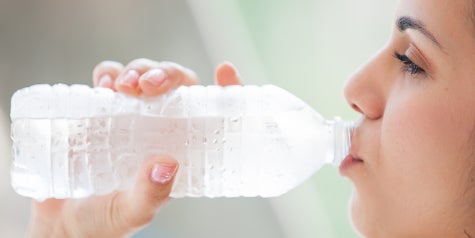 - 7/12/2021
Is your body staying hydrated? Thirst is the easiest way to tell if you have the early stages of dehydration. If you feel thirsty, your body is telling you to drink more fluids. Other signs you may be dehydrated include dry, sticky mouth, fatigue, decreased urine or darker color urine, headache, muscle weakness and dizziness.
Dehydration occurs when you lose more fluid than you take in. As the summer temperatures increase, be sure that you are consuming enough water. Tips that can help include:
Carry a refillable water bottle with you or place it near you as a reminder to drink often.
If you'll be outdoors or doing a strenuous activity in the heat, begin drinking water several hours before or even the day before.
Monitor urine color (clear is best) and frequency to ensure your body is hydrated.
For every caffeinated beverage you drink, replenish your body with 8 ounces of water.
Add in fruits to infuse your water and give it more flavor to stay motivated to drink enough fluids.
Try using a drinking water app to remind you about more consumption tips. Create a hydration station in your home or work space.

If you feel thirst, drink water first!