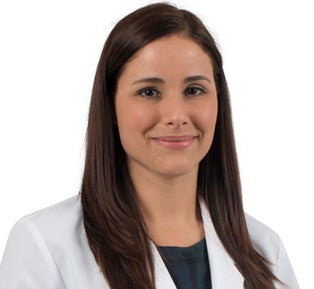 ---
Biography
Ashton Sorrells, APRN-C is an experienced nurse practitioner who provides care to patients at Cardiology Consultants. She works closely with her patients to provide a care plan that best meets their needs.
Medical Education
University of Alabama in Birmingham
Birmingham, AL
Certifications
Adult-Gerontology Primary Care Nurse Practitioner
American Academy of Nurse Practitioners
Clinical Interests
Cardiology
Internal Medicine
Hospitalist Medicine
Geriatrics Medicine
Meet Your Provider
What led you to become a doctor or choose your focus of medicine?
I wanted to be able to help improve the quality of care for patients.
What about your line of work do you find most rewarding and why?
Helping and saving patients' lives
What is something about you that only your patients would know?
I am very caring
How would a patient describe you?
Caring, honest, and informative
What's your proudest moment as a doctor?
When I can help save a patient life or help prevent a patient from becoming critically ill or developing a critical illness
In your opinion, what's the most important factor in a doctor-patient relationship?
Trust
What can a patient expect when they have you as a doctor?
Honesty and Compassion
What do you find most encouraging about the work you do?
If you care and do your best with the skills and knowledge you have, you will succeed in saving many lives.
What are your top priorities for every patient you see?
Listen to the patient, discuss the patient concerns, and implement a successful plan for the patient's health
Describe one of the top ways you ensure each patient receives the quality, personal health care he/she deserves.
By listening to the patient, assessing the data, and developing the most beneficial treatment plan for the patient's disease.
Is there anything more or extra you would like prospective patients to know about you?
I care for every patient like they were my own family.