Baptist Heart & Vascular Institute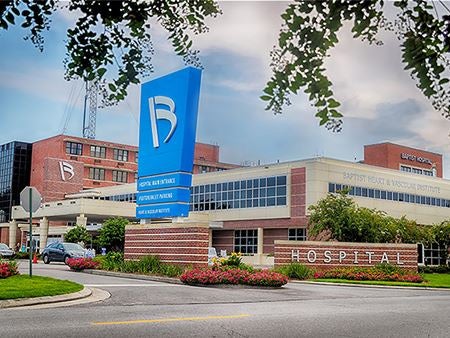 DEPARTMENT OF BAPTIST HOSPITAL

Baptist Heart & Vascular Institute provides groundbreaking heart care. Come see why so many families trust our team.
Ours is the largest and most experienced team of cardiovascular specialists in Northwest Florida. Collectively the group has pioneered virtually every new innovation in heart care in our region and continuously earns awards for quality and excellence. Our many convenient locations throughout the area offer easy access to the region's top specialists.
Baptist Health Care is honored to be a member of the Mayo Clinic Care Network. Baptist Heart & Vascular Institute experts are able to consult with those at Mayo Clinic regarding patient care when needed. By optimizing Mayo Clinic expertise and clinical care resources, patients get the support of two expert physician teams for diagnosis and treatment options right here at home.
Specialists
Medical Services
Our practice consists of both cardiologists and cardiothoracic surgeons specializing in:
Cardiovascular diseases
Echocardiography
Heart catheterizations
Peripheral vascular disease
Thoracic surgery
Nuclear cardiology
Heart rhythm care and management (Electrophysiology)
Pacemaker and defibrillator management
Cardiac surgery
Interventional cardiology
Vascular studies
Cardiac CT/MR imaging
If your doctor has suggested that you see one of our physicians, it's because he or she suspects you have a condition specialized to our care.
Diagnostic Services
Baptist Hospital provides a full complement of diagnostic services by specially trained personnel in our offices including:
Exercise stress testing
Echocardiography
Vascular studies
Nuclear stress testing
Electrophysiology studies and monitoring
Research
Baptist Heart & Vascular Institute participates in major multi-center national and international research studies, keeping our physicians and patient care on the leading edge of medical treatment advances.
Our Staff
In addition to our physicians, we have a full staff of nurse practitioners and physician assistants—medical professionals with advanced training. Your physician may be assisted in the management of your cardiac diagnostic and treatment programs by one of these medical professionals.
New Patients
We are always happy to have the opportunity to provide new patients with the compassionate, personal health-care experience you deserve. To ensure you have a pleasant first office visit, we ask that you please download and complete your new-patient paperwork prior to your appointment. You can do so by clicking here.
Appointment Information
It's simple, secure and easy to request an appointment online. Click here to begin. If you prefer to call our office to schedule an appointment, you can do so by dialing the office of your choice.
For additional information about making an appointment, what to bring and more, please call 850.484.6500.