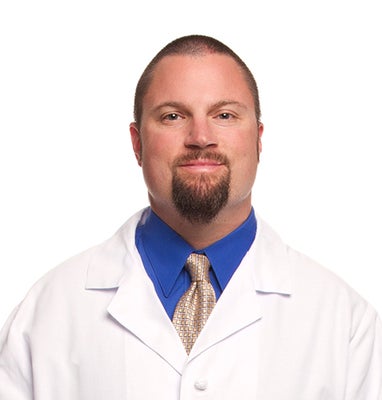 ---
RATINGS & REVIEWS
The provider star rating is calculated using patient reponses to the five care provider questions in our patient satisfaction survey. Below you can see the provider's star rating and the number of his or her patients who have provided feedback.
4.9
Provider discussed treatment options
---
5
Provider showed concern
---
4.9
Provider explained things clearly
---
4.9
Provider included you in decisions
---
5
Likelihood of recommending this provider
---
---
Comments
3/04/2023
Great experience! Doctor Lloyd and his nurse the best!
---
3/03/2023
Dr. Lloyd was professional and courteous. He displayed concern for my well being and potential spinal surgery. He explained the need for anti coagulant and their potential side effects. He ordered an echocardiogram for preoperative clearance.I appreciated his knowledge and compassion.
---
12/23/2022
Dr Lloyd is, in one word, impressive. He put me at ease immediately, asked questions about symptoms I didn't realize were even pertinent until he explained the process to me.
---
12/22/2022
Dr Lloyd did not rush me. He listened to all of my wife's and my questions and concerns. He answered all with a comforting way which then put all my uncertainties to rest. An overall relaxed and comfortable appointment.
---
12/05/2022
Dr. Lloyd is wonderful. I feel very fortunate to be in his care and I would absolutely recommend him to anyone needing a cardiologist. He's always taken as much time as I have needed. He answers all my questions (and sometimes I have many) and he is patient and kind. He has a great bedside manner.
---
12/04/2022
Dr. Lloyd is an exceptional cardiologist whom I have been seeing for [...]years.
---
12/02/2022
Dr Lloyd is a pleasure to work with. Addressed all my concerns in a very professional manner.
---
11/20/2022
The physician and nurse were outstanding.
---
11/19/2022
Great doctor and staff. Very positive experience
---
11/07/2022
Dr. Loyd was great. He spent time going through all my meds and conditions. He answered all my questions and concerns.
---
9/25/2022
Doctor was very efficient
---
9/23/2022
I wouldn't see anyone but Dr Lloyd. I recommend everyone to him. I praise him & Dr [...] every chance I get!!
---
9/22/2022
Dr. Lloyd was genuinely concerned for my health and concerns.
---
9/07/2022
Dr Lloyd Is very caring about me.
---
8/24/2022
My questions were answered and follow up was clear.
---
8/23/2022
Dr Ben is always very kind, always listens, ask great questions and then comes up with plan. Really great doctor.
---
8/13/2022
Dr Lloyd was very thorough and attentive
---
8/11/2022
Good
---
8/09/2022
Always put me first and explained anything I had questioned.
---
7/30/2022
I've always had a good experience with the doctor and his staff. Very kind and compassionate!! Something that is rare these days. I left there, feeling thankful!
---
Biography
Medical Education
University of Missouri-Columbia
Columbia, MO
Residency
Internal Medicine
University of Missouri-Columbia & Harry S. Truman VA Memorial Hospital
Columbia, MO
Fellowship
Cardiology
University of Missouri-Columbia and Harry S. Truman VA Memorial Hospital
Columbia, MO
Board Certifications
Cardiovascular Disease
Memberships
Fellow, American College of Cardiology
Clinical Specialties
Coronary Artery Disease
Congestive Heart Failure
Cardiomyopathy
Valvular Heart Disease
Nuclear Cardiology
Transesophageal Echocardiography
Transthoracic Echocardiography