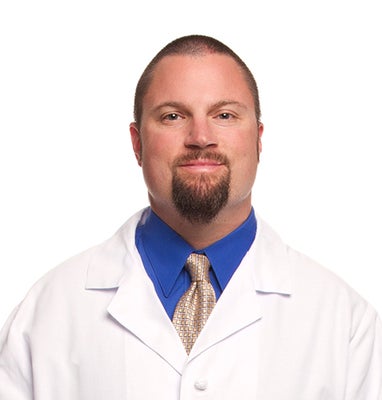 ---
RATINGS & REVIEWS
The provider star rating is calculated using patient reponses to the five care provider questions in our patient satisfaction survey. Below you can see the provider's star rating and the number of his or her patients who have provided feedback.
4.9
Provider discussed treatment options
---
4.9
Provider showed concern
---
4.9
Provider explained things clearly
---
4.9
Provider included you in decisions
---
4.9
Likelihood of recommending this provider
---
---
Comments
9/28/2023
Great experience
---
9/25/2023
Outstanding care in every respect!!
---
9/22/2023
This was my first appointment with Dr. Lloyd. He was professional, courteous, thorough, and listened to me. I appreciate his care and am looking forward to working with him.
---
9/10/2023
Dr. LLoyd is an amazing man and I trust him with my life.
---
9/10/2023
Dr Lloyd was very engaging and wanted to make sure he answered all my questions thoroughly.
---
9/01/2023
Dr. Lloyd is my only go to Doctor I trust with my Heart health care.
---
8/25/2023
Doctor and entire staff were extremely helpful, kind with humor
---
8/14/2023
Dr. Loyd is very easy to talk to. He listens and addresses all of my concerns. I never feel rushed.
---
8/14/2023
Everyone was very pleasant and professional
---
8/10/2023
My Cardiologist, Dr Lloyd is excellent. He takes his time and is very thorough. I could not ask for a better doctor.
---
8/01/2023
[...] I am very grateful for the wonderful care I am receiving from Dr Benjamin Lloyd, his nurses and staff.
---
7/31/2023
Wish all medical personnel was as through as Dr. Lloyd
---
7/30/2023
Excellence throughout
---
7/10/2023
Great visit as always!
---
6/14/2023
Dr. Lloyd is excellent and took the time to understand my health concerns.
---
6/12/2023
Dr. Ben Lloyd is an excellent cardiologist. Very thorough, caring and informative.
---
6/11/2023
Good
---
6/09/2023
Dr. Loyd was phenomenal. He was informative, diligent, and personable.
---
6/05/2023
Good
---
6/04/2023
Dr. Lloyd was very thoughtful and helpful. He answered my questions and gave me options in a very professional manner.
---
Biography
Medical Education
University of Missouri-Columbia
Columbia, MO
Residency
Internal Medicine
University of Missouri-Columbia & Harry S. Truman VA Memorial Hospital
Columbia, MO
Fellowship
Cardiology
University of Missouri-Columbia and Harry S. Truman VA Memorial Hospital
Columbia, MO
Board Certifications
Cardiovascular Disease
Memberships
Fellow, American College of Cardiology
Clinical Specialties
Coronary Artery Disease
Congestive Heart Failure
Cardiomyopathy
Valvular Heart Disease
Nuclear Cardiology
Transesophageal Echocardiography
Transthoracic Echocardiography