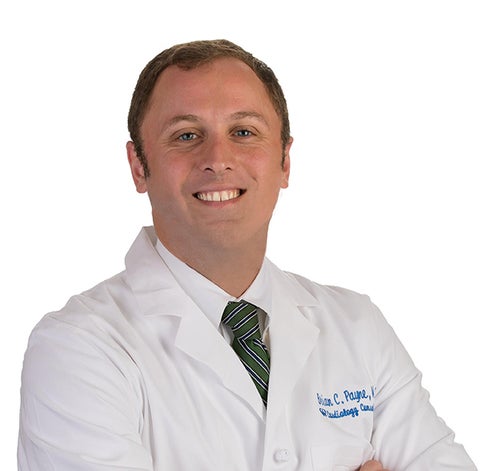 ---
Biography
Dr. Brian Payne is a board certified fellowship trained cardiologist who specializes in treating cardiovascular diseases and works with patients to offer comprehensive cardiovascular treatment plans that best meet their conditions and needs. He welcomes new patients.
Medical Degree
University of Tennessee College of Medicine
Memphis, TN
Residency
Tulane University
New Orleans, LA
Fellowship
Tulane University
New Orleans, LA
Board Certification
Cardiovascular Disease
Internal Medicine
Clinical Specialties
Clinical Cardiology
Cardiovascular Imaging
Echocardiography
Nuclear Cardiology
Vascular Ultrasound
Meet your Doctor
What led you to become a doctor or choose your focus of medicine?
Both of my parents were in the health care profession. I enjoyed science early on, and I have always enjoyed interacting with people. It was a natural fit.
What about your line of work do you find most rewarding and why?
When I see somebody's quality of life improve because of counseling and improvement of lifestyle, medical treatment, or after cardiac interventions.
How would a patient describe you?
Easy to talk to. Always willing to explain medical issues in depth.
What's your proudest moment as a doctor?
Whenever a patient shows appreciation and lets me know I am doing a good job.
In your opinion, what's the most important factor in a doctor-patient relationship?
Open communication, honesty, and trust.
What can a patient expect when they have you as a doctor?
100% effort to address all concerns and provide quality care.
What do you find most encouraging about the work you do?
Field of cardiovascular medicine is constantly advancing
What are your top priorities with every patient you see?
That every patient knows the modifiable risk factors for cardiovascular disease.
Describe one of the top ways you ensure each patient receives the quality, personal health care he/she deserves.
Taking the time to listen and get to know patients on a personal level.
Do you have any specific medical interests?
Echocardiography, cardiovascular medicine, preventive cardiology, cardio-oncology