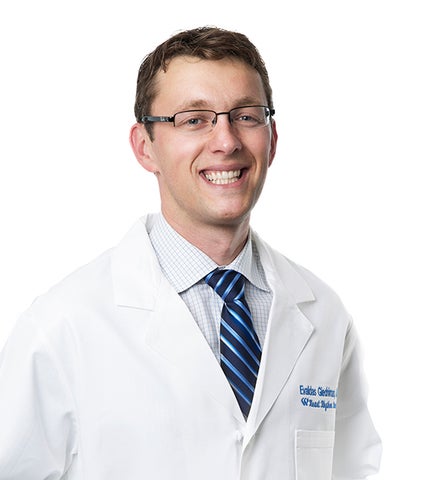 ---
RATINGS & REVIEWS
The provider star rating is calculated using patient reponses to the five care provider questions in our patient satisfaction survey. Below you can see the provider's star rating and the number of his or her patients who have provided feedback.
4.8
Provider discussed treatment options
---
4.8
Provider showed concern
---
4.8
Provider explained things clearly
---
4.8
Provider included you in decisions
---
4.8
Likelihood of recommending this provider
---
---
Comments
7/15/2022
Extremely satisfied with care from provider and staff.
---
7/14/2022
Excellent Doctor Thank you
---
6/28/2022
Dr. Giedrimas engenders feelings of trust. I appreciate his calm and confident demeanor since his skills and knowledge are crucial to my survival.
---
5/26/2022
Always a good experience.
---
4/27/2022
Always shows concern, empathy and professionalism, each visit.
---
4/22/2022
Dr G is great just revamp the scheduling department
---
4/20/2022
It was quick and he gave me ligature to explain everything I really like Dr G
---
4/20/2022
I am very pleased with my physician and his staff!!!
---
4/06/2022
Dr. "g" articulate professional demeanor
---
3/25/2022
Good expereince
---
3/20/2022
I love Dr. G, he's your best.
---
3/12/2022
I have always been impressed with the level of Service I've have at this Giedrimas office.
---
3/11/2022
Dr Is awsome very knowledgeable and explains everything in detail
---
3/11/2022
It was good experience. From CK in to exit.
---
3/09/2022
Excellent doctor and explained everything in detail
---
3/07/2022
Good
---
3/04/2022
My questions were answered as well as explanations were very clear.
---
2/16/2022
Dr G is the BEST! Helped not only with issue at hand but others relatedly associated with it. He was awesome and I am quite appreciative of his expertise, recommendations, and way forward.
---
2/10/2022
WONDERFUL DOCTOR AND ALL STAFF WHO WAS INVOLVED IN MY CARE VISIT.
---
Biography
Medical Education
University of Connecticut School of Medicine
Farmington, CT
Residency
Internal Medicine
Beth Israel Deaconess Medical Center,
Harvard School of Medicine
Boston, MA
Fellowships
Cardiovascular Medicine
St. Elizabeth's Medical Center
Tufts School of Medicine
Boston, MA
Clinical Cardiac Electrophysiology
Northwestern University School of Medicine
Chicago, IL
Board Certifications
Internal Medicine
Cardiovascular Disease
Clinical Cardiac Electrophysiology
Echocardiography
Clinical Specialties
Atrial Fibrillation, Supraventricular Tachycardias, Ventricular Tachycardia, Palpitation, Cardiac Ablation, Implantable Cardiac Defibrillators (ICDs), Pacemakers, Syncope, Heart Failure
Society Memberships
Member, Heart Rhythm Society
Member, American College of Cardiology
To learn more about Giedrimas and his services, please visit Baptist Heart & Vascular Institute. Dr. Giedrimas joined Baptist Heart & Vascular Institute in 2013.