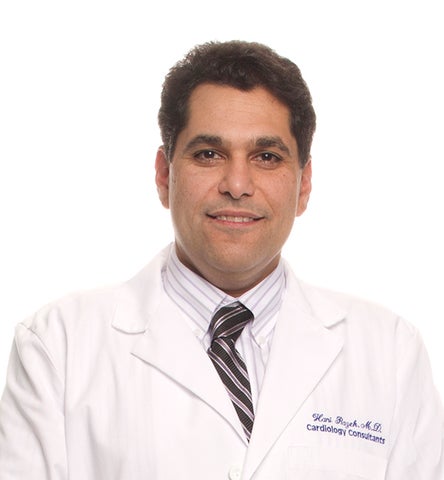 ---
RATINGS & REVIEWS
The provider star rating is calculated using patient reponses to the five care provider questions in our patient satisfaction survey. Below you can see the provider's star rating and the number of his or her patients who have provided feedback.
4.6
Provider discussed treatment options
---
4.6
Provider showed concern
---
4.6
Provider explained things clearly
---
4.6
Provider included you in decisions
---
4.6
Likelihood of recommending this provider
---
---
Comments
7/03/2022
Was very pleased with my service.
---
7/02/2022
Always a pleasure to be around Dr. Razek. He's just full of joy,calm and just a sweet compassionate person
---
5/12/2022
Dr Razec very helpfull and seems to truely care.
---
5/02/2022
[...] When I tried to give him a fuller picture of what was happening with me, ex. Arthritis, he just talked over me loudly. There was no partnership with him, just him ranting, until he shared the choice in medicine that would not cause liver issues. That was very good and dealt with an issue that I had. Otherwise, it was not a very good visit.
---
4/28/2022
Good
---
4/07/2022
The dr explained everything in a way I could understand. He was very intuitive to the fact I was nervous. I really liked him.
---
4/06/2022
Very good !
---
4/02/2022
I will definitely Recommend this doctor he was awesome
---
3/31/2022
Very good
---
3/19/2022
They can answer any question I need to know about my issue.
---
2/07/2022
MD and nurse excellent communicators, very open to patient questions in terms layman could readily understand
---
2/06/2022
Very concerned and professional about my treatment and standard of care. Ensured I had everything I needed and understood his professional advice and treatment plan.
---
2/02/2022
Best Dr. I have ever visited
---
Biography
Medical Education
Alexandria University
Alexandria, Egypt
Residency
Internal Medicine
Jersey Shore Medical Center
Neptune, NJ
Fellowship
Cardiology
University of Arkansas for Medical Sciences
Little Rock, AR
Critical Care
Detroit Medical Center
Detroit, MI
Board Certifications
Cardiovascular Disease
Internal Medicine
Memberships
American College of Physicians
Fellow, American College of Cardiology