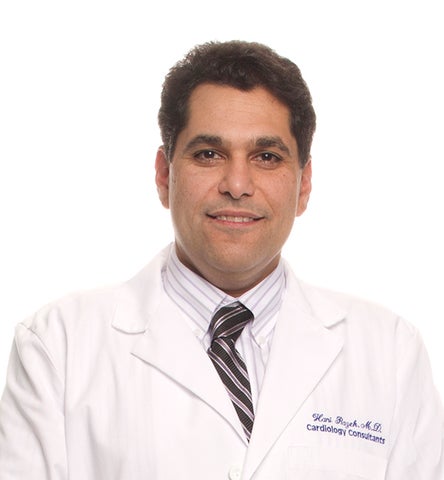 ---
RATINGS & REVIEWS
The provider star rating is calculated using patient reponses to the five care provider questions in our patient satisfaction survey. Below you can see the provider's star rating and the number of his or her patients who have provided feedback.
4.8
Provider discussed treatment options
---
4.8
Provider showed concern
---
4.8
Provider explained things clearly
---
4.8
Provider included you in decisions
---
4.8
Likelihood of recommending this provider
---
---
Comments
7/24/2023
Took time with me and answered questions. He anticipated most of the questions I had and answered them before I asked!
---
7/02/2023
He explained everything that was going on with my legs and what I needed to do.
---
6/04/2023
I really liked Dr. Razek. He's very caring, very personable. Makes you feel welcome and at ease.
---
6/03/2023
Emily Heston is the consummate care giver. She explains the results of lab work and listens to any concerns and feedback from her patients.
---
5/15/2023
Dr Razek provided amble time to listen and answer all questions and concerns.
---
5/15/2023
Good
---
5/14/2023
I switched cardiologist because my last cardiologist at a different practice didn't answer any of my questions. I was very impressed and happy with Dr. Razek because he took the time to explain everything to me and he answered my questions and didn't brush them aside. He met me at my knowledge and education level (he didn't talk down to me) which is extremely important and a sign of a great Provider in my opinion.
---
5/14/2023
The check up was very detailed and explained in plain english.
---
5/13/2023
Very helpful
---
5/13/2023
Short and sweet!
---
4/22/2023
Great doctor
---
4/05/2023
All good
---
3/28/2023
All good !
---
3/11/2023
Great
---
3/09/2023
Satisfied
---
2/25/2023
Had a sense of humor and was a great listener.
---
2/23/2023
My husband attended this appointment with me, and we were both very impressed with Dr. Razek. We would have no misgivings about giving him a glowing recommendation.
---
2/08/2023
Very personable and easy to talk with
---
1/24/2023
Dr Razek was amazing at listening to my concerns and providing alternative treatment options in an expeditious manner. From recommendations to treatment with surgery completed in less than 24 hrs.
---
1/23/2023
The doctor was very knowledgeable and very personable, a pleasure to speak with
---
Biography
Medical Education
Alexandria University
Alexandria, Egypt
Residency
Internal Medicine
Jersey Shore Medical Center
Neptune, NJ
Fellowship
Cardiology
University of Arkansas for Medical Sciences
Little Rock, AR
Critical Care
Detroit Medical Center
Detroit, MI
Board Certifications
Cardiovascular Disease
Internal Medicine
Memberships
American College of Physicians
Fellow, American College of Cardiology