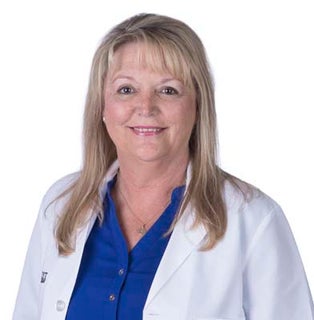 ---
RATINGS & REVIEWS
The provider star rating is calculated using patient reponses to the five care provider questions in our patient satisfaction survey. Below you can see the provider's star rating and the number of his or her patients who have provided feedback.
4.7
Provider discussed treatment options
---
4.7
Provider showed concern
---
4.7
Provider explained things clearly
---
4.7
Provider included you in decisions
---
4.7
Likelihood of recommending this provider
---
---
Comments
7/27/2022
She was very through and considerate.
---
7/22/2022
The experience was good. The examination was conducted in a very professional manner.
---
7/22/2022
All good
---
7/20/2022
All over excellent service
---
6/16/2022
Great
---
6/11/2022
Was impressed with Sheila and time she took to explain things with us.
---
5/11/2022
Doc said he would stay with it until he finds out what is wrong with me. I was impressed.
---
4/21/2022
Great communication
---
4/15/2022
My physician was awesome
---
4/09/2022
Caring
---
4/08/2022
Great service
---
4/02/2022
I felt very much at ease.
---
3/30/2022
Good
---
3/25/2022
Communicative and professional
---
3/18/2022
Shelia, like all of the cardiology staff is Superior! She answered all my questions with concern and honesty.
---
3/08/2022
Good
---
2/25/2022
Very good
---
2/19/2022
Good
---
2/12/2022
He provider was more concerned about my dad coughing without a mask over his face. Never mind he wasn't breathing well, she was concerned about Covid but such is life.
---
2/04/2022
Even though the provider was talking to me in a very loud voice, she also seemed to be scared of me (rather than concerned).She did not seem relaxed and, therefore, I was on edge, too.
---
Biography
Shelia Bennett, APRN-C is an experienced nurse practitioner who provides care to patients at Baptist Heart & Vascular Institute. She works closely with her patients to provide a care plan that best meets their needs.

Medical Education
University of West Florida
Pensacola, FL
Bachelor of Science, Nursing
University of South Alabama
Mobile, AL
Master of Science, Nursing
Certifications
Family Nurse Practitioner
Advanced Cardiac Life Support
Basic Life Support
Pediatric Advanced Life Support
Trauma Nurse Core Certification
Memberships
American Academy of Nurse Practitioners
American Association of Clinical Research Professionals