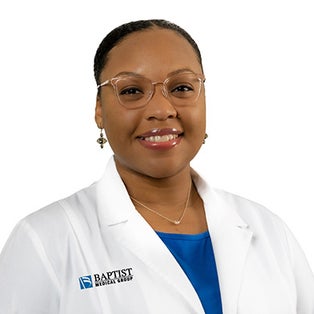 ---
Location(s)
Baptist Medical Group Primary Care - Pine Forest
2115 W. Nine Mile Road
Suite: 2
Pensacola FL , 32534
Phone: 850.908.1950
View Map
---
Baptist Medical Group Family Medicine and Walk-In Care - Pace
DEPARTMENT OF BAPTIST HOSPITAL
Baptist Medical Park - Pace
3874 Highway 90
Suite: 101
Pace FL , 32571
Phone: 850.995.4244
View Map
---
Baptist Medical Group Family Medicine - Tiger Point
DEPARTMENT OF BAPTIST HOSPITAL
1337 Country Club Rd
Gulf Breeze FL , 32563
Phone: 850.932.7303
---
Baptist Medical Group Family Medicine - Westside
DEPARTMENT OF BAPTIST HOSPITAL
6715 U.S. Highway 98 W
Pensacola FL , 32506
Phone: 850.453.6737
View Map
---
Baptist Medical Group Primary Care - Nine Mile
DEPARTMENT OF BAPTIST HOSPITAL
Baptist Medical Park - Nine Mile
9400 University Parkway
Suite: 210
Pensacola FL , 32514
Phone: 850.208.6363
View Map
---
Baptist Medical Group Primary Care - Live Oak
DEPARTMENT OF BAPTIST HOSPITAL
2896 Gulf Breeze Parkway
Gulf Breeze FL , 32563
Phone: 850.908.3310
View Map
---
Baptist Medical Group Family Medicine - Nine Mile
DEPARTMENT OF BAPTIST HOSPITAL
Baptist Medical Park - Nine Mile
9400 University Parkway
Suite: 409
Pensacola FL , 32514
Phone: 850.208.6160
---
Baptist Medical Group Primary Care - North Hill
DEPARTMENT OF BAPTIST HOSPITAL
Baptist Towers
1717 North E Street
Suite: 222
Pensacola FL , 32501
Phone: 850.437.8637
View Map
---
Baptist Medical Group Primary Care - Airport, Suite 203
DEPARTMENT OF BAPTIST HOSPITAL
Baptist Medical Park - Airport
5100 North 12th Avenue
Suite: 203
Pensacola FL , 32504
Phone: 850.437.8485
View Map
---
Baptist Medical Group Internal Medicine & Pediatrics - Navarre
DEPARTMENT OF BAPTIST HOSPITAL
Baptist Medical Park - Navarre
8880 Navarre Parkway
Suite: 206
Navarre FL , 32566
Phone: 850.936.6211
View Map
---
Biography
Terrisha Floyd, FNP-C, is a nurse practitioner who provides care to individuals at Baptist Medical Group Primary Care. She works with her patients to support their health goals in a positive, caring environment.
Medical Education
Master of Nursing
University of West Florida
Pensacola, FL
Board Certifications
American Academy of Nurse Practitioners
Memberships
American Association of Nurse Practitioners
Meet Your Provider
What led you to choose your focus of medicine?
Nurse practitioners are a great addition to the patient's medical team. Nurse practitioners bring a unique perspective and approach to health care as clinicians.
What about your line of work do you find most rewarding and why?
My goal is for you to feel better and live your best life.
What is something about you that only your patients would know?
I provide care without discrimination.
How would a patient describe you?
Kind, dependable, detailed and attentive.
In your opinion, what's the most important factor in a provider-patient relationship?
Trust and accountability to one another.
What can a patient expect when they have you as a provider?
Honest and compassionate care.
What do you find most encouraging about the work you do?
This is not just a job, it's also a type of ministry.
What are your top priorities with every patient you see?
It is important for me to ensure that the patient has the time and space to voice their health concerns, meet the patient's most immediate needs during their visit, ensure they understand their plan of care and explain information in a way the patient can understand and utilize.
Describe one of the top ways you ensure each patient receives the quality, personal health care he/she deserves.
By giving them my undivided attention during the visit.