3D Mammogram Offers Baptist Patient More Precise Breast Health Results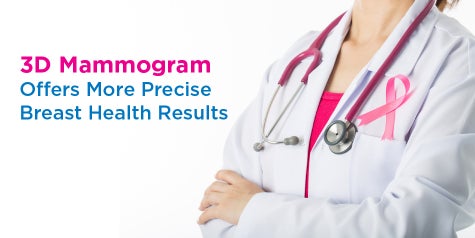 - 7/09/2020
Shirley Baillie went to the Baptist Women's Center for a routine screening mammogram. Rather than a traditional 2D mammogram, Shirley had a 3D mammogram, which offers a more detailed image of the breast.
The screening process is quick. The entire mammogram takes less than 15 minutes in most cases. In fact, the undressing and paperwork may take longer than the mammogram itself.
Shirley's results showed an area of concern, so she returned for additional imaging and a breast ultrasound. Her doctor's suspicion was unfortunately confirmed; Shirley had breast cancer. The news came as a shock, and Shirley wondered how she would tell her 22-year-old son, Matthew.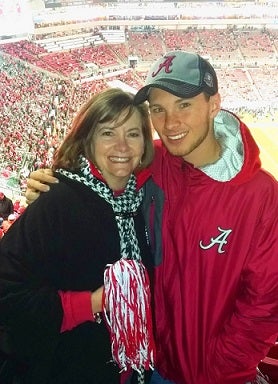 Shirley's cancer is known as a lobular carcinoma, a type of cancer known for being very faint in imaging results and extremely difficult to detect. But thanks to the 3D mammogram at Baptist, the cancer was caught early.
Since Baptist's adoption of 3D mammograms, they have now become standard practice. They are far superior to a traditional 2D mammogram because they allow the radiologist to examine the breasts layer by layer instead of viewing them as a flat image. The best way to describe it is to think of it like pages in a book. If you look down at a book's cover, you cannot see all of the pages – but when you open it up, you can view the entire book page by page to see everything between the binding.
Shirley began considering her treatment options and decided to move forward with a lumpectomy. Traditionally, before removing the lump, a hooked wire is placed in the woman's breast to mark the location of the tumor. Thankfully, just in time for Shirley's surgery, Baptist introduced a new technology for tumor localization called the SCOUT system.
SCOUT works by placing a device the size of a grain of rice into the tumor. The system then uses safe, non-radioactive radar waves to detect the device and help the surgeon pinpoint the tumor so that it can be completely removed. This technology is less painful than the wire method, can be placed several days before surgery and will not restrict the patient's daily activities. Because of its precise localization of the tumor, the surgeon is able to plan the incision during surgery, which may allow for less tissue removal, causing better cosmetic results.
This new technology, provided by the Baptist Health Care Foundation, allows physicians to better localize the tissue during a biopsy and gives them a precise measure of the tissue needed, minimizing the cosmetic or loss of tissue impact on women with a breast biopsy. In addition, and importantly, the technology enhances the patients' experience, making it more comfortable and easier on them after their procedures.
As a radiology manager for Baptist Health Care and a team member for 41 years, Shirley was well educated on the procedures that come with a breast cancer diagnosis. When she learned that Baptist would soon obtain the new SCOUT system, she felt encouraged.
"This is going to revolutionize women's outcomes," Shirley said.
During Shirley's surgery, the surgeon noticed another tumor that had gone undetected. In light of that news, she opted to have a double mastectomy. Had she failed to have her annual 3D mammogram, Shirley's cancer may not have been detected at such an early stage.
"I feel that if it had not been a 3D mammogram, this would have been terminal, and I could be facing a very different scenario," she said.
Shirley is grateful for her support system – her son, family, dearest friends, Baptist co-workers and her church. She feels that God placed her at Baptist to be an advocate for other women who are battling breast cancer. She never wants anyone to be alone when they receive this difficult news and because she works in Baptist's radiology department, she is willing to sit with each woman, hold her hand and pray with her.
Early detection. That's the key to success in the fight against Shirley's breast cancer. The American College of Radiology recommends that women begin having mammograms at age 40.
Baptist Health Care offers a wide variety of mammography services to help women stay vigilant about their health. Don't wait to schedule your mammogram and remember the reason behind having one on a regular basis. Whether it's to gain peace of mind, establish a baseline or alleviate a concern like Shirley had, you are taking control of your health. When you understand your body, you can be more informed and empowered to make decisions. Baptist puts people like Shirley first and is here to go beyond the expected, making those we serve feel valued and heard, helping people throughout life's journey.
To schedule your 3D screening mammogram at Baptist Hospital, Gulf Breeze Hospital, Baptist Medical Park – Nine Mile or Baptist Medical Park Navarre, visit EasySchedule.com.